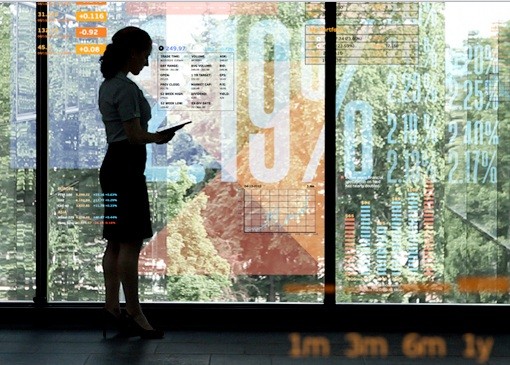 21st Century Woman
Today, I came across the blog post which had highlighted what a woman really want? Very interesting topic, but very fake result according to me of course. May be I am wrong. May be not. So I though let's draft a post and ask everyone, what do you think?
According to that survey, What women really want? The result is as below:
Shopping 48%
Relationship/Marriage (30%)
Health & Fitness (14%)
Childcare / Parenting (5%)
That's it. Each time I read or share this result, one reaction comes to my mind. Are you kidding me? I mean is this a result of 21st century women's desire or 12th century women desire? Where is education? Where is career? I mean come on, didn't you find at least 1% of women who desired for better education & bright career. Weird! Absurd! Unbelievable! Impossible! Sounds Fake!
There might be a few women who desire only above listed things, but in the 21st century women has been more career centric. She is much more serious about her education and studies for sure. I have worked with many ambitious girls in the corporate world. Even I have worked as a teacher. From school girl to college teenage females, all were desired to have proper education & career. I have seen girls who literally cry when they don't get a job and receive a marriage proposal. She wants to work. She wants her identity as her priority and you are asking me to believe you didn't find even 1% of girl who desired to have good studies & career.
If I talk about myself, I don't enjoy shopping much unless it is something about accompanying my parents to have some quality time with them. I work for 9-10 hrs approximately. When I am travelling I read books. When I have some free time, I usually blog, read, write educational assignments or attend my distance learning classes. If we consider any other girl she might spend 10-60% time for studies or job at least. Doesn't she?
This is 21st century. Women want to fly in the sky of the opportunities. Even in the antiquity when there were almost no opportunity for a girl there were so many women who made their name. In today's world, girls are taking risk of life to study, remember Yousafzai Malala? Girls are making their name in each and every industry. The priority has been changed from settling down with marriage & having kids, She wants to create her identity first. She loves to be independent. 21st century women independent, focused, ambitious and successful. That's I am. What about you?
And ya don't forget to leave your answer. What do you think? What 21st century women really wants?
Ash Vyas
is working as an internet Marketing manager handling digital marketing activities like SEO, SMO, Linkbuilding & believe to live in the moments.
Likes :
Blogging, net surfing, networking, travelling, photography
Connect with the author via:
Twitter
|
LinkedIn
|
Google+
|
Pinterest